Metal Finishing for Automobile Production
With over 50 years experience in the metal plating and performance coating industry, Techmetals has become the one-stop-shop for automotive plating solutions.
Unlike many of our competitors, we offer automated processes and the certifications to ensure your parts are completed on time and on budget.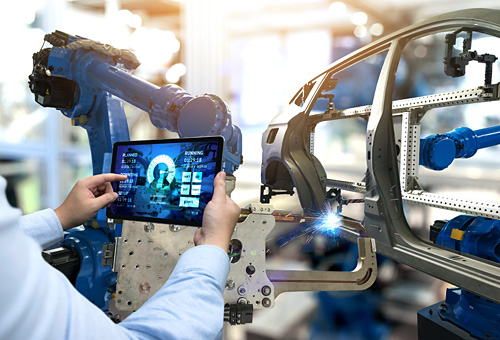 In brief, we are backed by Nadcap Chemical Processing, Nadcap Coatings, ISO 9001:2015, ISO 13485:2016, AS9100D and more. Thus ensuring our automotive plating meets the demanding specifications required by manufacturers world wide.
Automotive Metal Plating, Designed with You in Mind!
Techmetals specializes in industrial hard chrome applications, which help improve the durability of provided substrates. Additionally, we specialize in providing anodizing for parts found on brake calipers and body frames for example.
Furthermore, Techmetals also offers solutions such as Electroless Nickel (EN), that can optimize resistance to corrosion and wear — passing over 1,000 hours of salt spray testing. For motorcycle fork tubes, we provide PVD coatings that allow an almost unlimited amount of colors.
What's more, we work closely with each client to understand their needs and offer a metal finishing solution that meets both their requirements and budget. For that reason, we have engineers on-site to help create customized automotive coating options for specialized work if necessary.
From concept through completion, Techmetals is your single resource for automotive plating services. Contact a representative today to learn more about the processes we have available for your specific needs.